Sad News – Shihan Hirokazu Kanazawa
Today we heard of the very sad news that Shihan Hirokazu Kanazawa passed away.
As you may know, ESKA closely follow the traditional teaching's of Shihan Kanazawa having himself been taught by Masatoshi Nakayama and Gichin Funakoshi.
Many of the higher Dan grades within ESKA would have had the pleasure of training with Shihan Kanazawa over previous years, with ESKA's founding member's all being taught by Shihan.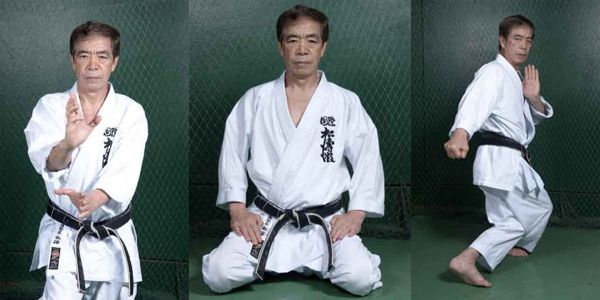 Shihan Kanazawa was himself Soke (Head) of SKIF (Shotokan Karate International Federation) read below for the statement they made this morning:
This morning we heard the very sad news that Soke Kanazawa peacefully passed away on the 8th December 2019.

Soke needs no introduction – the legendary Shotokan Master who founded SKIF, and who is renowned for being one of the most traditional Shotokan Masters. We as a federation are extremely sad to hear this news and pass on our deepest condolences and Sympathy to his immediate Family – The Kanazawa's – Nobuaki Kancho, Daizo, Fumitoshi Sensei and all their wives and his grand children.

To the whole of Soke's SKIF Family all over the World – We say goodbye to a true gentleman and great Karate-Ka who trail blazed Shotokan Karate for what it is today. We say thank you for all you have done and we trust you are now at peace. Rest in Peace Soke, from Asano Hanshi and all of SKI-GB
https://eska.org.uk/wp-content/uploads/News-Images/Club-News-Images/79236738_2618353498259219_4463430267129823232_o.jpg
640
960
Sensei Steve Pearce
https://eska.org.uk/wp-content/uploads/2017/09/KYU-Badge-Full-Colour-300x300.png
Sensei Steve Pearce
2019-12-09 14:33:08
2019-12-09 14:35:04
Sad News – Shihan Hirokazu Kanazawa